Just a note: Community Notes will be updated Monday – Friday.
COMMUNITY NOTES :   
 The community is invited to attend an award ceremony for Gary Germundson on May 29th, when Congressman Greg Gianforte will present a Congressional Veterans Commendation to Gary for his many years of community service.  The presentation will take place at 2:00pm on the 29th in the Scobey Lutheran education center.  Please come and congratulate Gary.
 The 2018 Montana Tech Mining Camp is "Recruiting Future Mining Engineers." Students interested in a career in mining engineering should consider this opportunity. The camp runs from June 17- 23. Students stay in the Montana Tech dorms and spend the week touring mining operations and learning mining techniques. Students interested should contact Mr.Taylor at Opheim school for more information, and applications. Applications are due by June 1st.
Let's Celebrate 90 + Years! If you and/or someone you know are 90 years old or older, or are turning 90 this year, please come to the nursing home, Thursday, May 24th at 2pm to have a group photo taken. Cake and coffee will be served to celebrate you! Any questions, please call Laura Buer at 487-2864… or call Ann Roberts at 487-2307.
SPRING INTO SUMMER AND A HEALTHIER YOU WITH FREE DIABETES CLASSES! DANIELS COUNTY SENIOR CENTER 201 MAIN STREET IN SCOBEY, MT. CLASSES MEET ON TUESDAYS MAY 1, 8, 15, 22, 29, AND JUNE 5 AT 2:00PM TO 4:00PM. TO REGISTER, PLEASE CALL 406-487-5560
This year the Women Veterans of the American Legion committee are hosting 5 complimentary Recognition Lunches for ALL women veterans.  The luncheon in NE Montana will be June 2, at the Glasgow VFW on HWY 2.  The luncheon will begin at 9am and will wrap up about 1:30pm. Please print this form and RSVP it or you can call Kim at 701-260-2833. Women's Veteran Recognition Luncheon RSVP
The National Weather Service in Glasgow, in conjunction with Daniels County Disaster and Emergency Services, will be hosting a free Skywarn weather spotter training course in Scobey, MT on Wednesday May 30th 2018 from 6pm – 8pm. The training will be held at the Nemont Friendship Room, 720 2nd Ave. West in Scobey.
 School News
School Lunch Menu- May 1st -25th.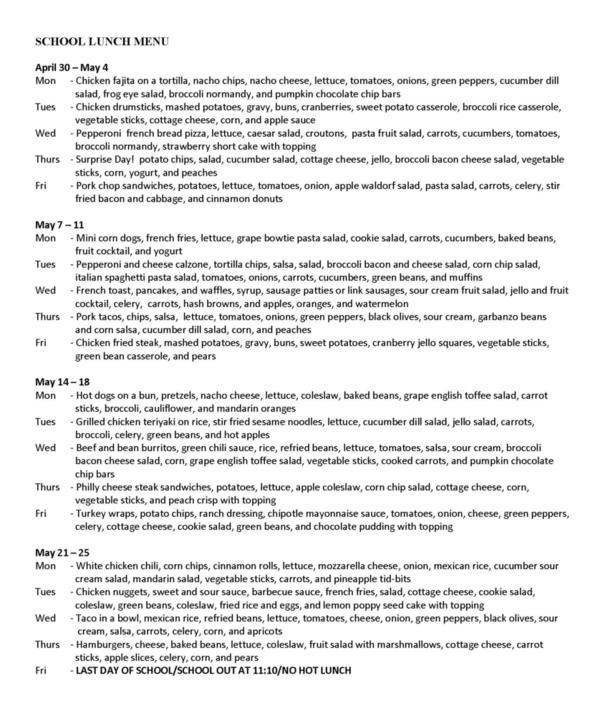 OBITUARIES: